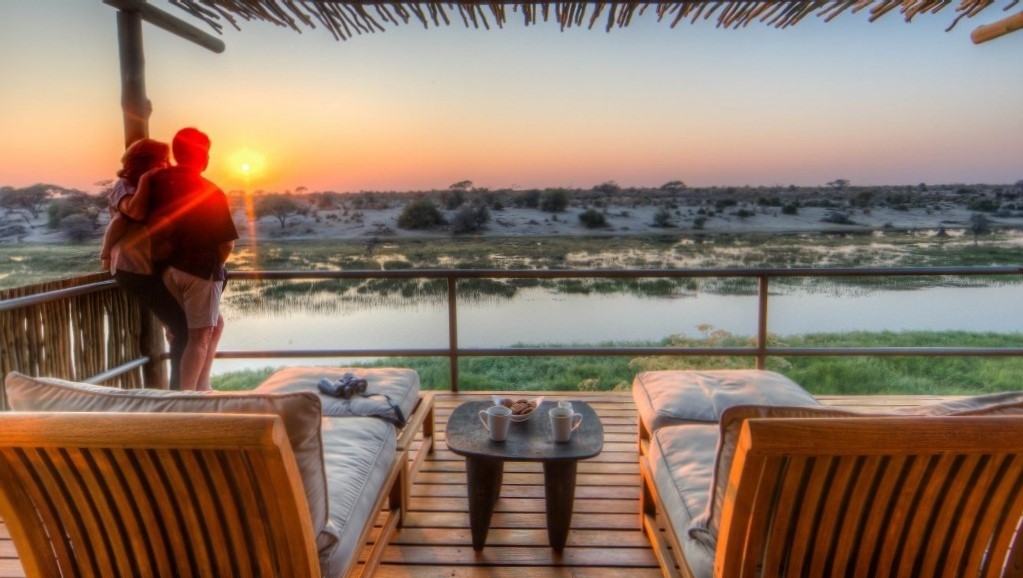 With stunning views over the Boteti River. - MAKGADIKGADI PAN NATIONAL PARK
Leroo La Tau is situated on the western banks of the Boteti River, forming the boundary of the Makgadikgadi Pans National Park, which stretches away from the riverbank towards its interior of scrubland and mineral-rich grasslands.
Leroo La Tau is built on cliffs over 10 metres above this changing riparian environment, offering a vantage point that ensures unsurpassed views of the river and the Makgadikgadi Pans to the east. Witness one of the largest migrations on earth as thousands of Zebra migrate between Makgadikgadi and Nxai Pans.
The lodge features twelve luxurious thatched and glass-fronted suites with en-suite bathrooms, each unit raised on a wooden platform. The main lounge and dining area, with its inviting wooden and thatch finish, allows you to relax at the bar while listening to the wide variety of night sounds so characteristic of the African bush. Alternatively you can lounge around the swimming pool or enjoy the panoramic river vista from the game-viewing hide built into the bank of the river.