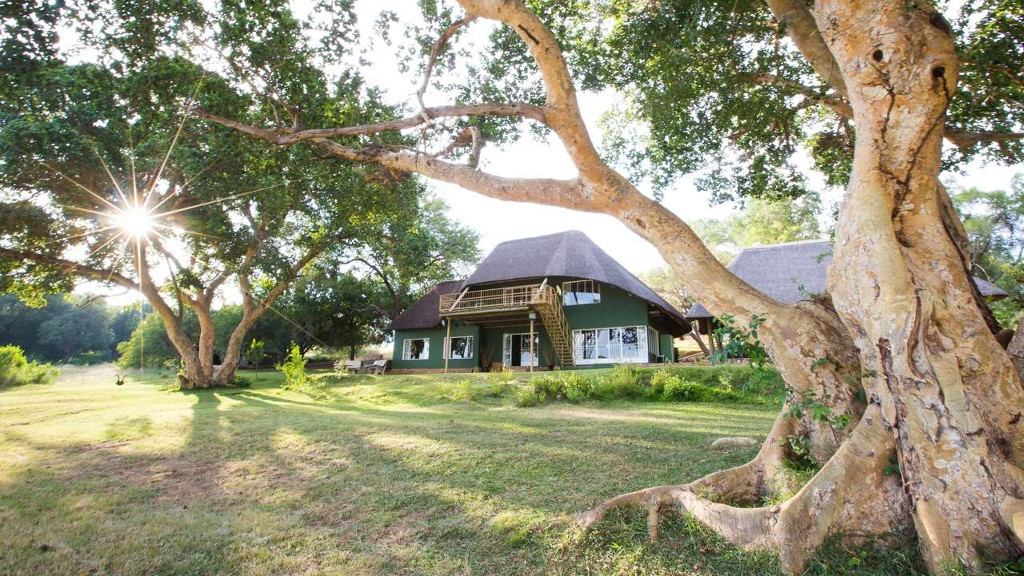 Nestled on the banks of the Olifants River. - BALULE GAME RESERVE
Maninghi Lodge (Place of Plenty) is situated on the banks of the Olifants River, in the Northern section of Balule Nature Reserve, which is open to the Kruger National Park. Our self-catering guest house has the "The Big 5" within the reserve, and is a bird watcher's paradise. Sit back, relax, and enjoy viewing animals coming down to drink at the river, whilst from our viewing deck, watching birds feed in our two magnificent sycamore fig trees. Take a guided game drive within Balule Nature Reserve, or opt to experience the wild on foot with a guided bush walk.
Maninghi Lodge accommodates up to 12 guests within five bedrooms, although the lodge can be also be booked for smaller groups or couples. The Lodge is fully-furnished, boasting comfortably-appointed bedrooms and lounges, as well as all necessary kitchen appliances and utensils, and makes an ideal holiday home.