Bwindi Impenetrable Forest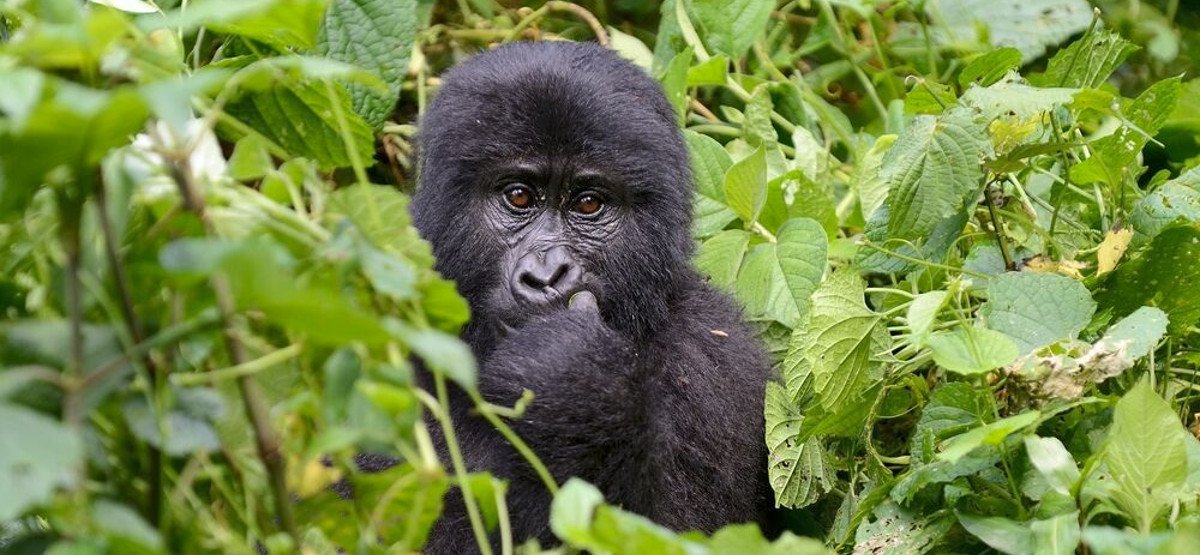 Bwindi Impenetrable National Park is in the southwestern part of Uganda on the rim of the Rift Valley. The hillsides are sheltered by one of the ancient rainforests in Uganda that dates to more than 25,000 years ago.
The word "Bwindi" means "darkness" and taking a hike this magnificent forest will certainly unveil to you the reason why the forest was named so. More notably, this "impenetrable forest" in addition protects a predictable 320 population of mountain gorillas that can be tracked by visitors. Bwindi is habitat to more than half the world's population of Mountain Gorillas. This biologically varied region as well offers shelter to an additional 120 mammals, among which are various primate, in addition to elephants as well as antelopes. There are also about 350 bird species within this forest. A definite 'must visit' for anyone wanting to experience the variety this Forest has to offer.
DID YOU KNOW:  The forest is one of the most biologically diverse areas on Earth, where half the world's population of the highly endangered mountain gorillas live in its jungles?