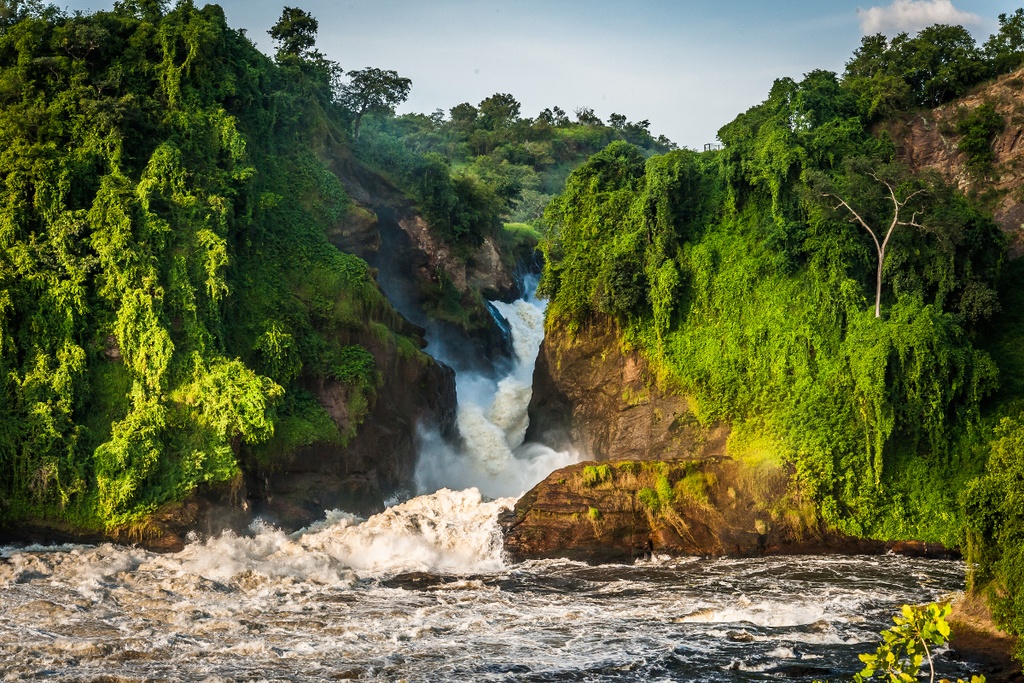 Watch the awesome fury of the Nile rushing through a seven meter wide waterfall
The Murchison National park is suited in the northern part of Albertine Rift Valley and is well known to be one of Uganda's ancient conservation areas. Murchison's flagship activity is the launch trip up the stream to observe the Falls and riverbank wildlife. Another boat trip goes downstream from Paraa to the papyrus delta, at the point where the river enters Lake Albert. This adventure offers an excellent chance of discovering the shoebill stork, as well as different varieties of Uganda safari wildlife. The Nile below Murchison Falls offers exciting challenges to fishermen, with a chance to land the coveted Nile Perch.
The most spectacular view of the waterfall is on the top of "where the sight & sound of the Nile crashing through", and can be reached either by car or recommended by a 30 minute' climb.
DID YOU KNOW:   In 1951, the movie African Queen was filmed at Murchison Falls, starring Humphrey Bogart and Catherine Hepburn