Kibale Forest National Park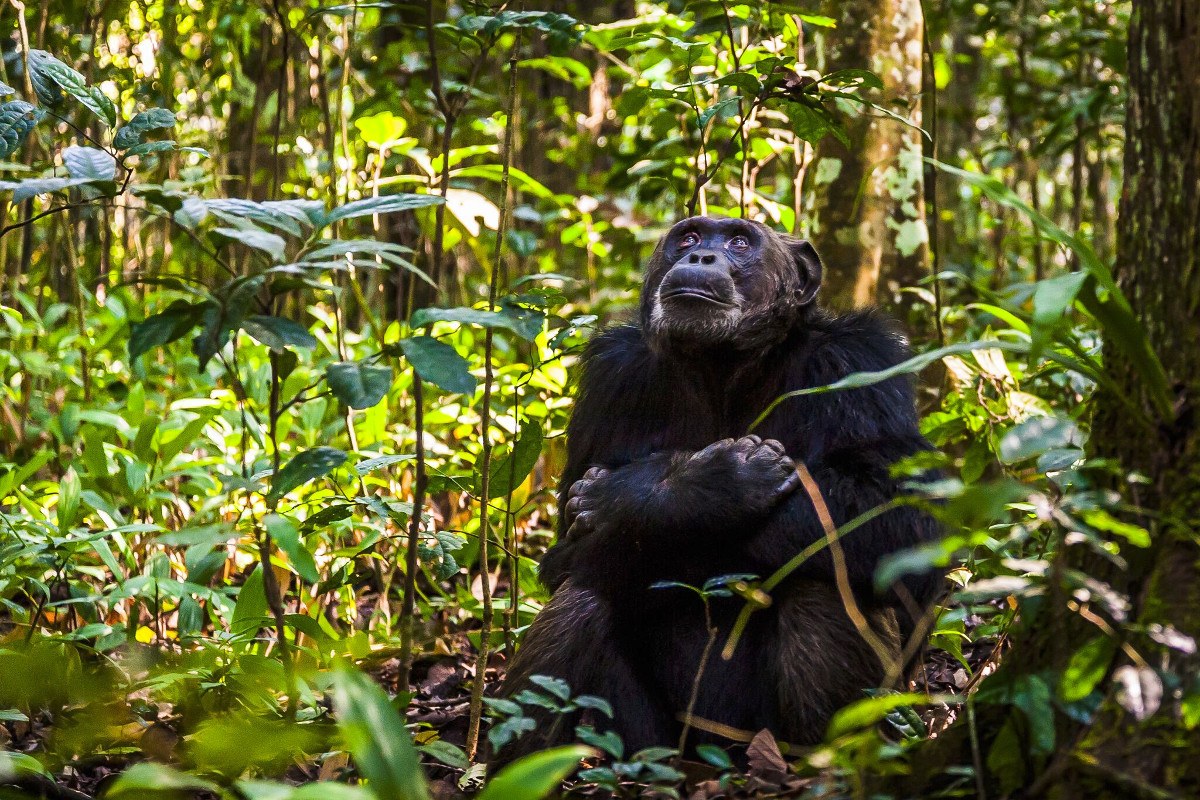 Kibale Forest National Park is one of the best safari destinations in Africa for chimpanzee trekking, there is no better way to view these spectacular primates.
Kibale contains one of the most beautiful and the most varying aspects of tropical forest in the whole of Uganda. This is home to 1450 chimpanzee - indicating Uganda's biggest population of this threatened primate. Additionally, Kibale is also host to the uncommon I'Hoest's monkey, as well as East Africa's biggest population of the endangered red colobus monkey. Other mammals are also present. including buffalo, leopard, bush pig elephant, and duiker.
Explore along a 12km trek and discover the park's assorted habitats, such as river line forest, swamp, grassland and tropical rainforest. Visit Bigodi - a magnificent birders spot with just over 138 bird species to be seen on a walk or hike (definitely a must if you are a keen hiker, birder and photographer.)
DID YOU KNOW:  A chimpanzee's arms are longer than its legs?