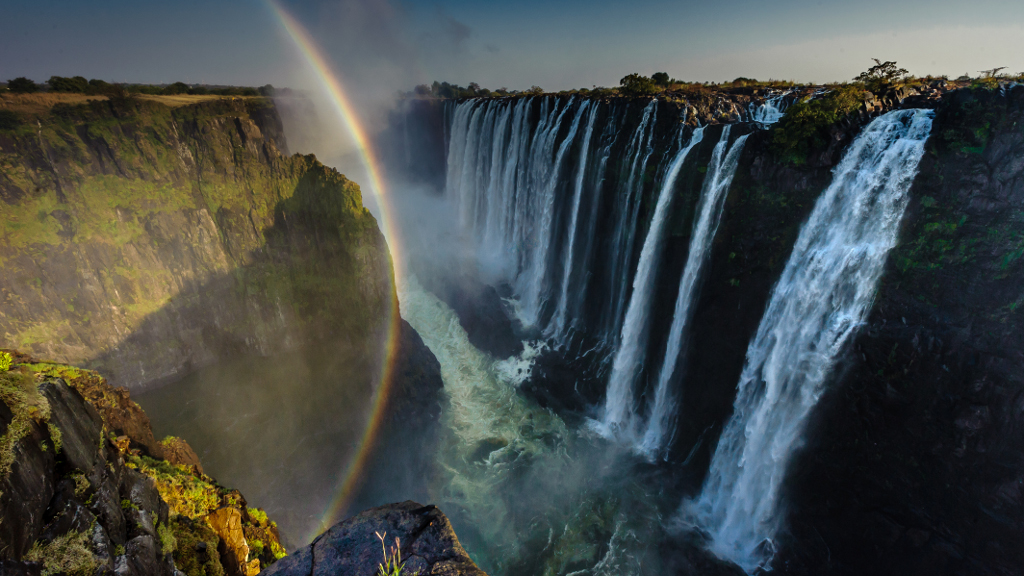 "The Smoke that Thunders", a Natural Wonder of the World.
Victoria Falls is the largest sheet of falling water in the world, offering thrills for photographers or adrenalin junkies.  Guests can canoe along the mighty Zambezi, raft along the rapid, bungee jump, or even take a scenic helicopter flight over the falls.  Walkways offer unprecedented panoramas, and allow the Falls to be enjoyed on foot.
This attraction is easily accessible by road, flight and by luxury train.  Accommodation ranges from budget backpacking to luxury 5-star hotels.
DID YOU KNOW:  David Livingstone - the first European to discover the falls - named it in honour of Queen Victoria.