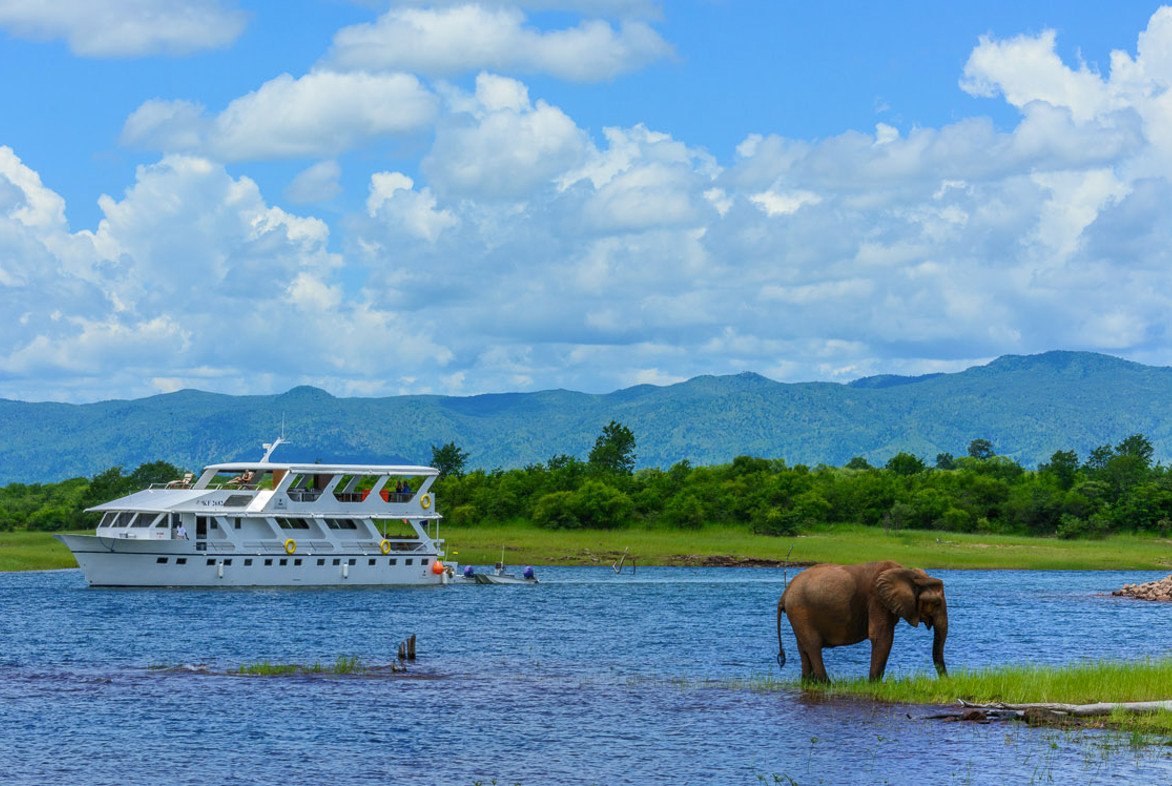 Situated North of Zimbabwe, along the shores of the famous Lake Kariba
Situated North of the country along the Southern shores of Lake Kariba, Matusadona National Park consists of flat plains and rocky mountains, along with a combination of pristine and rugged wilderness - excellent for photography and walking.
Wildlife includes Africa's known Big Five, as well as many other species. There are three main attraction features to this Park, namely: Lake Kariba and its shoreline grasslands, The Zambezi Valley with its Jesse thickets and mopane woodland, and the Escarpment area of woodland varieties. To see the Park from a different view, it is highly recommended to cruise along in a house-boat.
Matusadona is accessible by road in a 4x4 vehicle, flight and boat. Accommodation is fit for all explorers, from Luxury to Basic options.
DID YOU KNOW:  The park takes its name from the local Matuzviadonha Hills